What does an 80's Dance Party have to do with a bunch of 13 year old soccer players? Normally, absolutely nothing. EXCEPT that said party will benefit the boys' trip to Barcelona this summer!
So get ready to step back in time when big hair, muscle shirts, neon and break dancing ruled and join us for a night of awesomeness!
This slideshow requires JavaScript.
Friday, June 30 from 6pm – 11pm.
To buy tickets in advance, go to: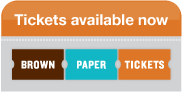 OR Pay at the door.
Either way, we guarantee it'll be super fun!